The Texas Hunting Lodge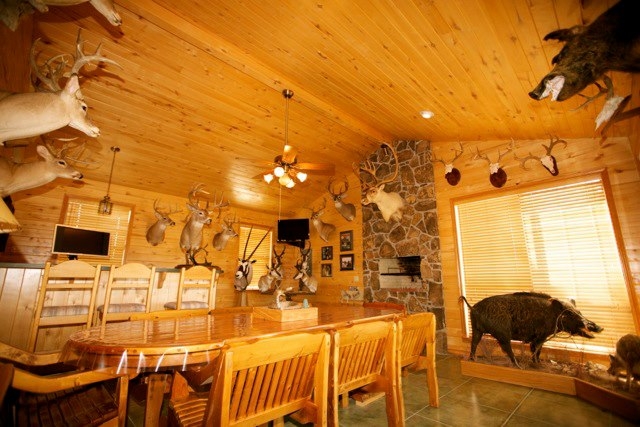 The Hunting Ranch
The Luxury Ranch Lodging & Accommodations
Step out of the city and off the concrete onto Montgomery Properties Ranch. Here you will leave the urban jungle behind and experience the best of the Texas outdoors and hunting. Awaiting your visit is a Texas ranch-style lodge and accommodations. Our facilities are sure to make you feel at home with spacious bedrooms, full-service kitchen, relaxing living rooms, as well as scenic views from the porch. Accommodations also include a game room where hunters can play pool, ping-pong or kick back and watch your favorite sports teams on the large flat screen HD TV.
This is the perfect spot to relax after an exciting day of chasing Texas whitetails or hunting exotics on the ranch.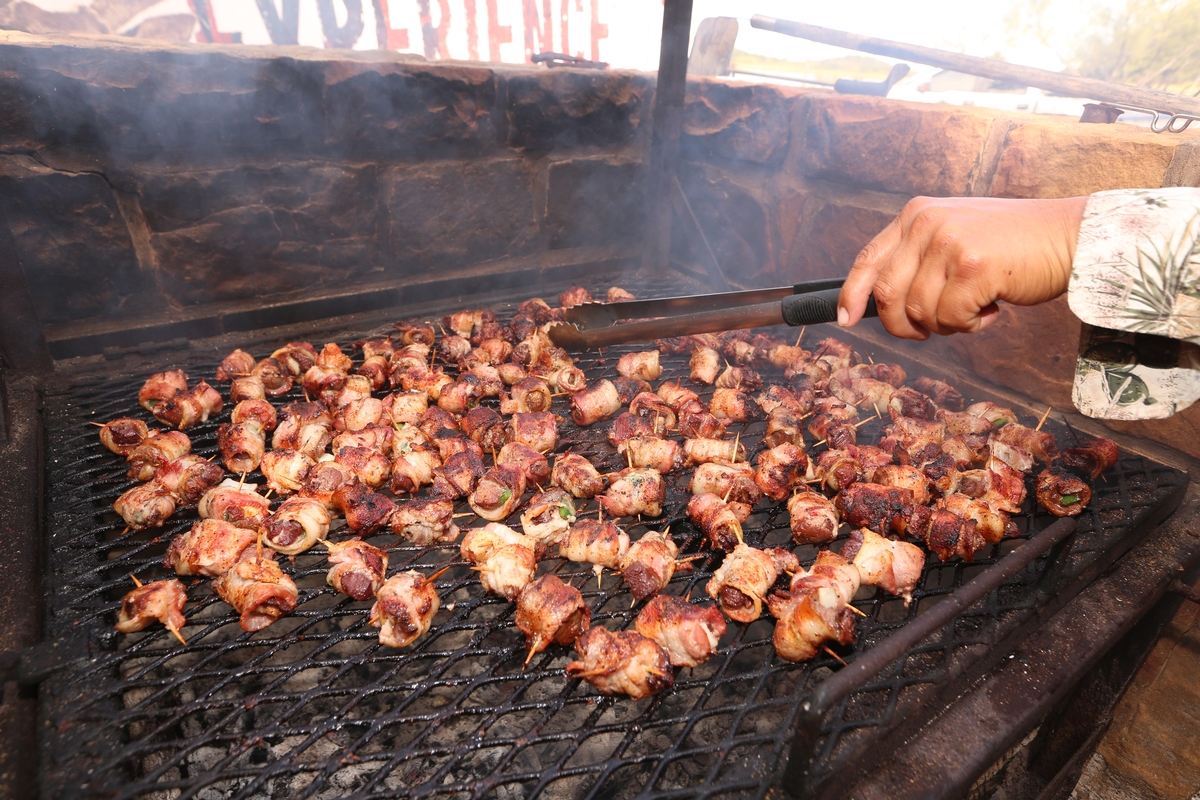 Delicious!
Texas Size Meals on the Ranch
After each hunt, join us for a meal as big as Texas! Our ranch cook is sure to satisfy your taste buds with a menu dear to any Hunter's heart. Start off the day with a country breakfast made up of eggs, sunny-side-up, biscuits and gravy, fried bacon, sausage and buttermilk pancakes smothered in maple syrup. Still hungry? Join us for a dinner that could be considered more of an experience than a meal. The smells and sights of the entrees will make your mouth water in anticipation. Make sure to pack your stretchy pants as you'll need the room after filling your plate with grilled steaks, fried pork chops, chicken-fried steak and several other homemade dishes. Oh yeah, don't forget dessert. Our cook makes a mean banana pudding!
Lodging & Accommodations Gallery